Share your ecstasy with the Agony community!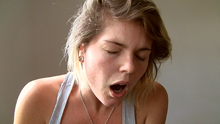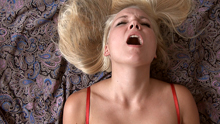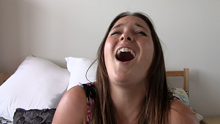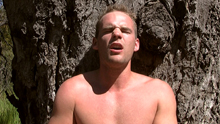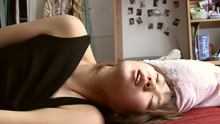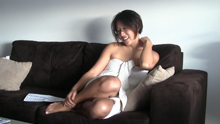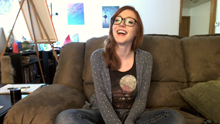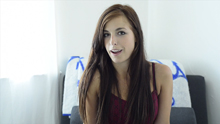 All submissions accepted earn US$150 plus a 30 day Agony subscription
So you'd like to share your Agony with the world? Come and join the band of radicals who make Beautiful Agony the sexiest place in the known universe. It's easy, but there's a few things you need to know.
Our standards are high, which means, straight up, no web cams. The pixel size needs to be at least 1920 x 1080. Some high end phone cams like Galaxy S5 can work Ok indoors, if they have a good microphone - but the best kind of camera to shoot with is a Hi-Def Camcorder. Digital SLR's are not suitable for filming Agony because their microphones are generally bad, and also they're very difficult to keep in focus. (Having said that, if you're experienced in shooting SLR video and have an external microphone, you can try it). Budget point & shoot cameras which also do video are not suitable. Some of the better point & shoot cameras do work OK, but it's always better to use a video camera. The bottom line is, if it's grainy, if the sound is crap, if it's not in focus, if the focus keeps shifting, if the camera is not steady or if it's poorly framed - we can't accept it.
Once you've recorded your Agony, you can upload it, or send us the tape/disc/file. We like the raw footage straight off the camera, not compressed, resized, or converted to a different format. The file size has practical limits though - about 2GBytes is all we can download in one chunk so if it's bigger than that you can either split the video in an editing program or split the file using Winzip or a similar archiving program.
Please submit two (or more) takes. Make them different. Do it alone, do it with friends or do it with your lover - we don't mind, and we don't need to know.
Frame the shot like you see on the site - full face, no nudity, preferably from a point of view above (or in front of) your nose. An easy way to achieve this is to set up a tripod and lie underneath. Depending on your equipment and where you put the tripod, this might give you an upside-down shot; that's fine, we can flip it in editing. You may sit in a chair and set the camera in front of you, or if you prefer to be on your tummy, put the camera in front of your face, but think about where your head might move during the Agony.
"Hey! This is Sarah, I recently submitted to Beautiful Agony. Just wanted to say that I really appreciated how prompt the people at Feck were with following up, responding to questions, and sending payment. Beautiful Agony is a wonderful site, it's rare to find erotica that is so affirming, inclusive, and real. Thanks!"
- unsolicited contributor feedback
Make sure you have good light. Daylight from a nearby window is best. You don't need direct sun, just bright daylight - open the curtains or blinds to get as much light as you can. If you try to film at night with house lights, the quality probably won't be good enough to publish.
Please don't have any music or the TV playing as it creates a copyright problem. Besides, Agony is an experience for the ears as well as the eyes, so try and keep the background noise down. Switch off any appliances that make noise, like computers, fans, aquariums, fridges. Close the window to keep the street noise down. Occasional noise like voices from outside or the next room is OK, but a constant noise like an air conditioner or heater/fan is very distracting. Just turn off everything in the room.
Start the camera before you settle in; capture the warm up, and the cool down. Let us see all of your idiosyncrasies, personal habits and rituals, but we're only interested in reality, not performances, impressions, or exaggerations. This is not a porn film! Don't do anything on camera that you don't do when you're alone (or with your lover). Please show us your everyday self - don't dress up, wear a costume, wig, sunglasses, or lipstick.
Let the video run on for a minute at the end. You can talk to the camera before, during or after, if you like. Take as long as you need, we'll edit the footage for length.
After you've done your Agony, we need your Confessions. If you haven't been able to view this part of the site, it's just how it sounds - you spill all your sexy secrets on camera. You can get a friend to put you through the juicer, or just go it alone; you can find suggested Confessions topics
here
, but don't feel constrained by these questions. Just give us all your dirty laundry, and when that's done, give us somebody else's. 15 minutes or more is good. Keep the context of the question in your answer, as the viewer doesn't hear the questions. For your Confessions, move the camera back so we can see all of you (like in the pictures on this page).
Every Agony contributor is paid US$150 before their video goes up, provided the contribution is accepted. To be accepted you just have to follow the technical instructions given above, make sure the Release Form is correctly filled out, include a clear copy of government issued photo ID that shows you're over 18, and give us your Paypal address. (If you don't have Paypal we can use Western Union or international bank transfer, but the fees are higher. The fees are taken out of your payment by the bank or transfer service).
You can download the Release form
here
.
The Confessions suggested questions can be found
here
When you've gone through the Checklist, we'll give you details of how to post or upload your Agony.
If you have any questions please use the General Enquiry form
here
.